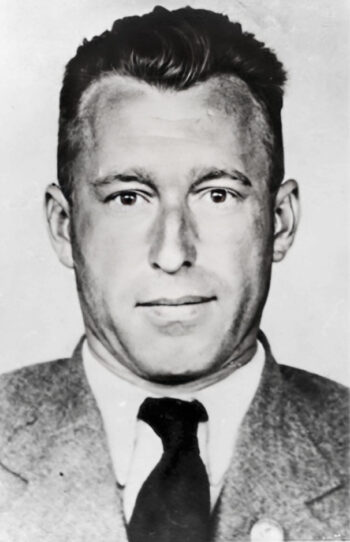 Franz Stangl (26 March 1908 – 28 June 1971), SS Hauptsturmführer at war's end, worked various positions within the so-called Euthanasia Program from early 1940 until March 1942. After this, he was transferred to Aktion Reinhardt. He served as commandant of the Sobibór Camp from 28 April until 28 August 1942, when he was transferred to Treblinka as this camp's second commandant. After the inmate uprising in Treblinka in August 1943, the camp was closed down, and Stangl and the remaining SS staff transferred to Triest, Italy, to fight partisans.
After the war, he eventually emigrated to Brazil, where he was arrested in 1967 and extradited to Germany. In 1970, he was put on trial in Düsseldorf as the only defendant in Germany's second Treblinka Show Trial. After the orthodox narrative of Treblinka had been cast incontestably into legal stone during the first Düsseldorf Treblinka Trial in 1964/65, with Kurt Franz as one of the defendants, Stangl's trial outcome was predetermined. Fifty witnesses testified during this trial, most of which had already testified seven years earlier during the first Düsseldorf Treblinka Trial. Their trustworthiness, or the lack thereof, can be assessed by the critical analysis of their testimonies as summarized in the respective entries. (See the section "Treblinka" of the entry on witnesses.)
As in all other Holocaust show trials, the Düsseldorf court – defense lawyer, prosecutor, judges – did nothing to determine how such a huge mass murder with complete erasure of its traces would have been possible, technically speaking. No one was interested in finding traces of the murder weapon, of the murder victims, or the means with which they were made to disappear.
Stangl was sentence to imprisonment for life for the murder of at least 400,000 Jews. Undeterred, he filed an appeal with the delusion that he would be acquitted ultimately, and walk out as a free man.
In her 1974 book Into That Darkness, British journalist Gitta Sereny claimed that she had extended interviews with Stangl after his conviction. She claimed that, during these unrecorded interviews, he confessed the correctness of the orthodox view – while his appeal claiming innocence was pending. However, Sereny wrote all the passages of Stangl's alleged confession in such as style as to make it difficult if not impossible to discern whether Stangl was really confessing, or whether Sereny was only using his ambiguous words to garnish her interpretation of it. Furthermore, there is nothing in this "confession" that confirms any fact, let alone any detail as to how the mass murder was committed, and how the 800,000 bodies were tracelessly eliminated. Confronted about all this by another journalist, Sereny admitted that Stangl had not confessed, but that she had used the book as a literary device to make him look like he did.
By sheer coincidence, Stangl died the day after his last interview with Sereny.
(For more details, see Mattogno/Graf 2023, pp. 30-32.)