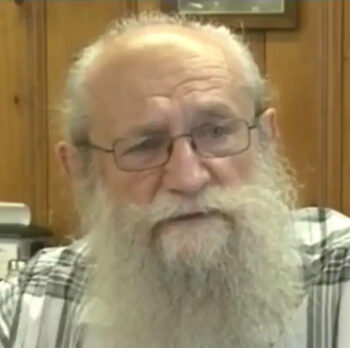 Joseph Hirt (born 1925) was a school psychologist at Chester County, Pennsylvania, until his retirement in 1993. Starting in 2001, he gave hundreds of presentations at churches, schools and other organizations about his alleged experiences during the war as an Auschwitz inmate. After attending one of Hirt's presentations in April of 2016, history teacher Andrew Reid realized that some of Hirt's claims could not be true. He subsequently did some research into Hirt's claim and came up with a long list of essential claims in Hirt's story that were wrong:
The Auschwitz database of inmates shows that Hirt was never at Auschwitz.
The number he tattooed on his arm belonged to another person.
Hirt claimed to have encountered Josef Mengele before his escape from Auschwitz in March 1942, but Mengele was posted to Auschwitz only in 1943.
The photo Hirt presented as showing him shortly before his escape from Auschwitz actually shows a Dachau inmate photographed by a U.S. soldier.
Other central claims in his story of megalomania were just as false, such as his claim that he saw Hitler refuse to shake Jesse Owens's hand during the 1936 Olympics – a non-event that never happened – and that he had a close friendship with Eleanor Roosevelt, through whom he managed to have President Roosevelt intervene personally, so Hirt's entire family could immigrate to the U.S.
Exposed as a liar and fraud, Hirt first denied any wrongdoing, but when his nephew confirmed that his entire Auschwitz story is a lie, Hirt eventually backed off and confessed to having made it all up, but claimed to have had "good intentions."
(For details, see Scott 2016.)